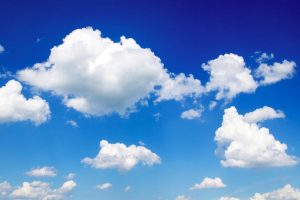 Cloud computing offers computing services such as storage, software, databases and networking over the internet. Anyone using the internet has made use of cloud services in various ways that include hosting websites and blogs, streaming audio and video, creating new applications, storing photos and video and many other services. The most common service that we are all familiar with is email access. We are gradually moving to storing all our documents from our computers to the cloud. However, the main concern is the security of data that we entrust on the cloud providers. Some of the security threats to the cloud environment are similar to traditional computing environments. As much as it is the responsibility of the service provider to ensure the security of user data, the users also have a responsibility to ensure the security is enhanced.
Here are some important security points that users should keep in mind:
A password does not guarantee your data safety. Every year Splashdata releases a list of commonly used passwords. The list is generated from millions of passwords published by hackers. Unbelievably, "123456" and "password" have retained the top two posts for four consecutive years. We all want to use a simple password that is easy to remember, who doesn't hate it when you have to abide by some password rules requiring a combination of letter, numbers, and special characters. However annoying it is, a strong password makes it more difficult for hackers to access your data.
Do not trust anyone with your password. Social engineering is one of the biggest security dangers. In social engineering, a hacker will pretend to be legitimate say a technical support personnel and ask for a user password. Users should know that a technical support specialist will only ask for minimal identifying information but not a password.
Hackers may access your data en route. Luckily, most cloud providers encrypt data that are in transit, making it difficult for the data to be read even if captured. As a user look for "https" which is placed before the URL of the web browser. The extra "s" indicates the use of secure "http".
Stay alert. When accessing an account hosted with a service provider ensure to check the link you are using. This is because hackers create fake websites that look similar to a genuine website and will capture the login credential you enter and later use the details to access your account.
Look for a service provider with a good security history. A hacker will want to access a lot of information with the least effort. Therefore, they will likely try to attack the service provider rather than individual users. Always go for reputable service providers who are known for secure infrastructure.
Keep your machine virus free. If your computer is set to automatically upload files to the cloud, corrupted files from your computer will overwrite the cloud copies.
Logout from your accounts, especially when using public or shared computers. Web browsers ask you to save your login details, staying logged on means that another person may have access to your logged in account.
Backup, backup and backup. Hackers in my opinion must be among the most hardworking people who do not give up. This is to say that no system is 100% secure, since hackers are always busy looking for ways to penetrate even the most secure ones. It is important to note that hackers are not the only threat to security, a simple mistake by an employee unknowingly may expose user data. Therefore, having a copy of the information stored in the cloud will save you from a lot of agony incase the worst happens.
Although no system is 100% safe, the above mentioned precautions will help to ensure the security of the data stored in the cloud.